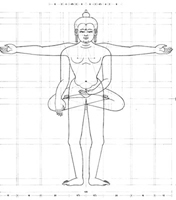 Sensory Awareness
Sensory Awareness is a mindfulness practice through which we connect with our own natural intelligence and vitality; we discover what responds in us in the midst of change; and we learn to rely on our sensations as guides to the fresh terrain of each moment. When we surrender to our own natural responsiveness, we do rise up rooted like trees, ready to meet what comes.
All of us face, or will face, moments of stress and difficulty in our lives. In these moments, can we return to our senses? Can we feel how we tighten or contract? Can we pause in the midst of tightness and open to the next breath and the next moment?
The practice of Sensory Awareness provides tools for recognizing and living with immediacy and presence in all aspects of our lives. Classes involve a series of gentle and interesting experiments, and there are no prerequisites for these.