Due to the COVID-19 outbreak in our region all in-person gatherings at DSMC are cancelled.   However, we are offering several online gatherings.  To get updates and announcements about online programs, please sign up for our email list on the right.

Spark your heart and mind through the practice of meditation.
Shambhala Vision is rooted in the principle that every human being has a fundamental nature of basic goodness. This nature can be developed in daily life so that it radiates out to family, friends, community and society.
Learn to meditate. Connect with community, grow confidence, mindful-awareness, and compassion. Meditation instruction is available free of charge.
Shambhala is an international community of urban meditation and rural retreat centers founded by the Vidyadhara Chögyam Trungpa Rinpoche, and now led by Sakyong Mipham Rinpoche. Learn about our vision, lineage & community. More →
Our center offers a rich array of ongoing offerings free to the public including weekly public sitting meditation hours and dharma talks. No prior meditation experience required to attend.  All are welcome. More →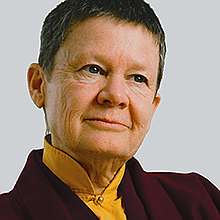 March 26th—May 28th
In an increasingly polarized world, Pema offers us tools to find common ground, even when we disagree, so we can build a stronger and broader sense of community. 
Continue »
March 29th
Tonglen is an ancient and profound practice of compassion and aspiration for the elimination of suffering for ourselves and others.
Continue »