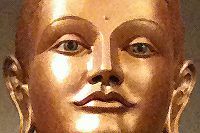 Foundations for Freedom: The Hinayana Course 1 The First Noble Truth
with Megan Murphy & Jean Kerins
In Buddhism, the hinayana is known as a profound method for coming to understand the dynamics of suffering and forging a path (yana) that leads to the development of peace. In this program we will look closely at the early seminal teachings of the great Tibetan mediation master Chogyam Trungpa Rinpoche. Although he later gave many different teachings on many different topics, he famously said, "Never Forget the Hinayana".
Course One of this year long, 5 course program include 5 recorded talks by senior Shambhala teachers, Achayaras Susan Chapman and Fleet Maull, 10-20 pages of reading each week, small discussion groups led by local teachers Megan Murphy and Jean Kerins and contemplations to be done each week as homework.
The Four Noble Truths and the Four Marks of Existence of the Buddha are the organizing principle, and the Four Foundations of Mindfulness will be interwoven since they provide a technique for embracing the totality of the human experience, including pain and suffering. In Shambhala we call this very human experience, basic goodness.
This year-long program will provide a through and extensive exploration of the Hinayana path. The emphasis will be on cultivating maitri or friendliness to oneself as a basis for meeting the modern human condition with courage and dignity. This 5 week course is the first in the Hinayana series of five courses. You are welcome to sign up for this class without a commitment to attend the complete series.
This will be a Zoom meeting with streaming video and live discussion.