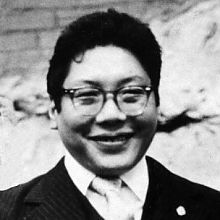 Meditation: The Way of the Buddha
The basis for any spiritual practice begins with meditation. It is, as is said, good at the beginning, good in the middle, and good at the end. This course presents the teachings of the meditation master, Chogyam Trungpa, a brilliant Tibetan teacher of the Kagyu and Nyingma lineages of India and Tibet. We will watch videos of these talks given at the Naropa Institute in 1974 in which he presents beginning meditation and keys to being your own teacher. We plan to discuss the talks and our own experience of meditation and how it can be used to live a kind and generous life. In small break out groups we will offer encouragement to connect with the basic goodness of ourselves and others. There are no pre-requisites for this class which will likely be composed of both beginners and more seasoned students of meditation.
This will be a hybrid class, both at the DSMC and on Zoom. If you live in Davis, or near by, we love the community that happens when we meet in person so we hope you will try to attend in person as much as you can, and if not please do join us on zoom.