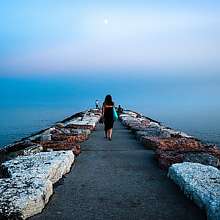 Deepening Compassion and the Mahayana Path: Maitri and the Four Immeasurables
In Tibetan Buddhism the path of compassion begins with developing affection for ourselves (maitri) and training in expanding this warm feeling to others, thus dissolving the barriers that divide us. In 2019, to support this practice, several Shambhala Acharyas and other senior teachers led the community in a year-long program of teachings and contemplative and meditation practices from the Buddhist Mahayana teachings of the Kagyu school of Tibetan Buddhism as presented by the great meditation master Chogyam Trungpa Rinpoche.
The course includes talks from these senior teachers and discussion groups led by Megan Murphy and Mike Ratener who were both fortunate to personally study with him. During this year long program, which is divided into four courses, Maitri & the Four Immeasurables, Relative Bodhicitta and the Paramitas, Emptiness and Absolute Bodhicitta, Lojong and Compassionate Engagement, we will listen to a talk one week and then meet to discuss the readings and contemplations in the following week.
Although there are no prerequisites for this course a basic understanding of the hinayana path that precedes the mahayana path may be helpful. (A good overview of hinayana can be found in The Truth of Suffering and the Path of Liberation by Chogyam Trungpa.)
Maitri & the Four Immeasurables is the first course of the four-course series exploring the Shambhala Mahayana teachings. This course includes an in-depth exploration of The Four Limitless Ones, as well as an audio talk by Ani Pema Chödron giving tonglen instruction.
Shamatha and Maitri: Establishing the Foundations for our Mahayana Journey with Acharya Susan Chapman
The Practice of Tonglenwith Ani Pema Chödron
Equanimity with Eve Rosenthal
Loving Kindness with Acharya Fleet Maull
Compassion with Acharya Dale Asrael
Sympathetic Joy with Acharya Dan Hessey
You are welcome to sign up for this first course without committing to attend the complete four-course series. This will be a Zoom meeting with streaming video and live discussion.
Books for course: The Profound Treasury, Vol 2 by Chogyam Trungpa and The Places That Scare You by Pema Chodron.