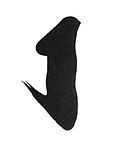 The Cycle of the Black Ashe
In the Fall of 2004, the late Dr. Robin Kornman, an early student of Chögyam Trungpa Rinpoche, a Tibetan Buddhist scholar and founding member of the Nalanda Translation Committee, gave a series of talks at Dorje Denma Ling entitled The Cycle of the Black Ashe.
The basic premise of Dr. Kornman's exploration of Chögyam Trungpa Rinpoche's terma texts was that these texts can be best understood holistically rather than as a pedagogical sequence. In order to do so, he showed how a number of basic themes are woven throughout the entire terma cycle and how these teachings draw from a rich framework of Tibetan culture and shamanism, Taoism, and the Buddhist sutras and tantras.
This program will use Dr. Kornman's talks as the basis for a larger discussion on the origins and development of the Shambhala teachings and why they are especially relevant today. Commentators are offering their own understanding of the material for contemplation and discussion. Dr. Kornman's original talks are included alongside the recordings of the commentators talks and discussion for your study.