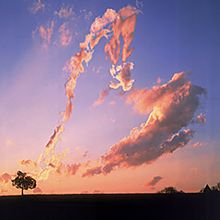 Awakened Heart: Shambhala Training Level IV
with Lyle Larson & Basha Hirschfeld
Extending ourselves to others fully and with kindness.
In this fourth weekend of Shambhala Training, the boundaries between us in here and the world out there become more permeable. Our natural curiosity takes us deeper as our hearts open and we learn to let more of the world in, allowing ourselves to be touched without closing down out of fear. We start to see that who we are and what the world is are not as separate as we might have assumed. We continue to discover our inherent confidence, patience, and generosity.
Trusting further in basic goodness and daring to experience the sharp edge of reality, we move forward with gentleness, increased awareness, and inquisitiveness about the world, as it is. We find that we can extend ourselves to others fully and with kindness.

This weekend workshop includes meditation training and practice, talks by senior instructors, personal interviews, and group discussions. Awakened Heart is the fourth in a series of five weekend workshops.

The Weekend Retreats
The weekend retreats are opportunities to deepen one's practice of meditation in a powerful environment that meets the needs of a work-week and family life. Rather than having to go away for meditation experience, we provide this training in local communities.

Within each module, the courses or weekend retreats are designed to be taken sequentially. For example, within the Shambhala Training weekend retreats, participants progress from level I through Level V in sequence. You may begin with any of the first three modules listed above.

All are welcome to participate. The Way of Shambhala is open to people of all religious backgrounds or no religious background. It is recommended for new and experienced meditators, as well as those looking to enrich their personal spiritual path and social action in the world.
Prerequisites
The Art of Being Human: Shambhala Training Level I
Birth of the Warrior: Shambhala Training Level II
Warrior in the World: Shambhala Training Level III

Price
$150 Program Price
$200 Patron Price
$75 Students, Seniors, and Limited Income
$40 Repeaters
Or pay what you can afford—write in the amount. Nobody turned away for lack of funds.
About Zoom
This program will be presented on the Zoom platform. It is available for computers, smart phones, and tablets. You will need to download the free app on your device before joining the session. Once it is loaded, click the link and follow the prompts to join the session.
It is best to join 5 minutes in advance so that you are set up when the session begins.
And, make certain that your mic is muted when you join to avoid background noises which are multiplied with many participants.