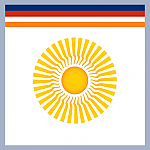 Four Dignities Study Group
The foundation teachings on the dignities (Tiger, Lion, Garuda and Dragon) are integral to the Shambhala path at all levels. Together we will explore the qualities of meek, perky, outrageous and inscrutable as well as foundation teachings on basic goodness and enlightened society. This is an opportunity for practitioners of all levels who have received this text to explore how we can deepen our understanding of this profound teaching and bring its wisdom into our everyday lives.
In addition to the "Letter of the Black Ashe" root text, we will be readingå "The Dignities of Shambhala: A Sourcebook for the Sacred Path of the Warrior" 2003 edition. All students who have received "The Letter of Black Ashe" text, which is given in the Sacred Path of the Warrior Drala weekend, are welcome to participate.
PREREQUISITE: Having received the terma text Letter of the Black Ashe
Format- Zoom Meeting:
Read the assigned sections of "The Dignities of Shambhala" before class

Read a section in the root text and discuss in class each week
Topics by week:
Initiating the Discussion

Introduction to How the Warriors Abide section + Meek

How the Warriors Abide section - Perky

How the Warriors Abide section - Outrageous

How the Warriors Abide section – Inscrutable

How to Invoke Windhorse