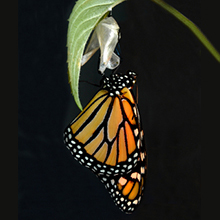 Birth of the Warrior: Shambhala Training Level II
with Lyle Larson & Kathryn Rile
Cultivate the willingness to observe your cocoon of habitual fear and defense mechanisms.
Having experienced a taste of basic goodness in Level I, we want to learn more. Meditation practice allows us to observe how we create a cocoon of habits to mask underlying fear. We begin to appreciate that there is no fundamental obstacle to experiencing basic goodness.
This weekend workshop includes meditation training and practice, talks by senior instructors, personal interviews and group discussions. Birth of the Warrior is the second in a series of five weekend workshops.
The Weekend Retreats
The weekend retreats are opportunities to deepen one's practice of meditation in a powerful environment that meets the needs of a work-week and family life. Rather than having to go away for meditation experience, we provide this training in local communities.
Within each module, the courses or weekend retreats are designed to be taken sequentially. For example, within the Shambhala Training weekend retreats, participants progress from level I through Level V in sequence. You may begin with any of the first three modules listed above.
All are welcome to participate. The Way of Shambhala is open to people of all religious backgrounds or no religious background. It is recommended for new and experienced meditators, as well as those looking to enrich their personal spiritual path and social action in the world.
Prerequisites
The Art of Being Human: Shambhala Training Level I
Cost
$150 Program Price
$200 Patron Price
$75 Repeater and limited income
Or pay what you can afford, write in the amount.