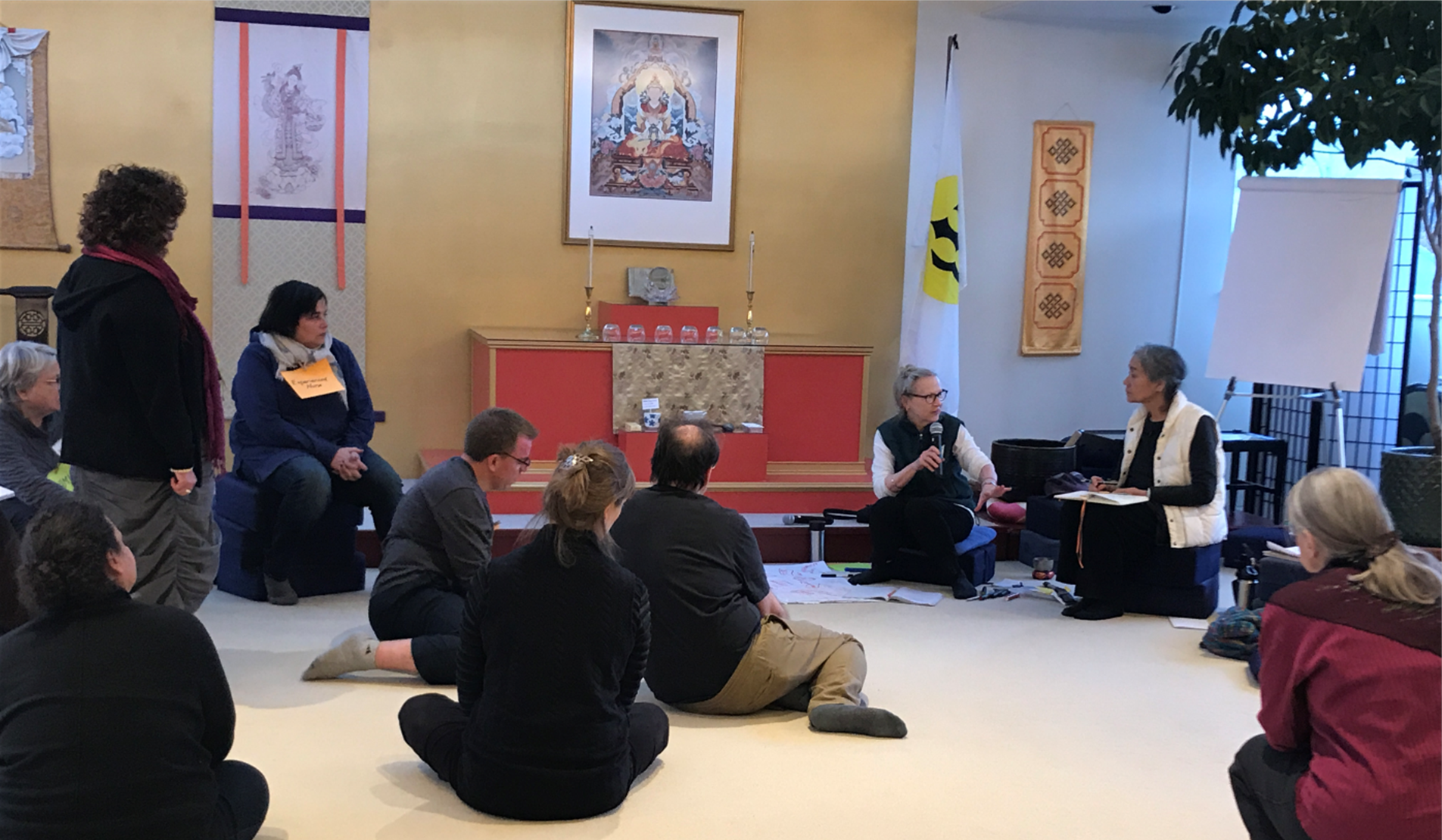 The Art of Perception and Expression
Our feeling, moving, aware bodies are full of wisdom!
DSMC is hosting this online series.
Introducing the Social Presencing of Acharya Arawana Hayashi.
Cultivate synchronization of mind and body.
Develop your body sense and discover what is emerging in a group.
Welcome greater participation from:
Members whose mother tongue is not your language

People who are less comfortable speaking in groups

Those who express themselves more easily non-verbally

All who are navigating conflict, overwhelm, or unexpected changes
Learn more about Social Presencing at: vimeo.com/314787723
Four Sessions, 90-Minutes on Weds at 12:00 noon
May 6, May 13, May 20, May 27
Please register below.
Course Donation: $60.00 Standard, $100.00 Patron
(Or pay what you can afford.)
Social Presencing teachers: Annie Blair and Carol Zahner
Carol Zahner MS, Dipl PW, is a co-founder of Processwork Latin America, adjunct faculty at the Process Work Institute and La Escuela de Trabajo de Procesos in Barcelona. Her current research explores the combination of Processwork and Social Presencing in individual and group work; and teaching in ways which honor cultural differences.
Annie Blair, MA, Dipl PW, RSME is a certified Processworker who also uses Authentic Movement and Social Presencing to support and accompany individuals and groups who are curious about the ways they move through the world.
Annie and Carol are authorized by Arawana Hayashi as teachers of Social Presencing.